| | | |
| --- | --- | --- |
| CLARE Project Launch event | | |
Written by Sophie Hinton (CLARE)
Thursday, 04 August 2011 17:18
The ARC Trust's CLARE Project had a successful launch at Hutchinson's Bank Local Nature Reserve in Croydon on Sunday 31st July. The day was enjoyed by many local people who were willing to hand over records of amphibians and reptiles in their local area. In return the CEO of the ARC Trust, Tony Gent, treated everyone to a close up encounter with the UK's rarest reptile the wonderful smooth snake. Other animals on the day iuncluded a grass snake, slowworm and a large toad.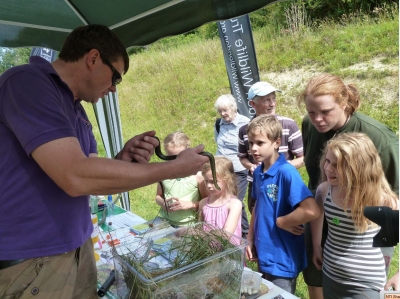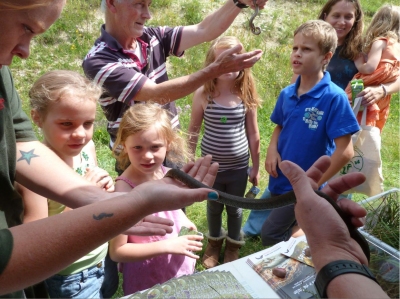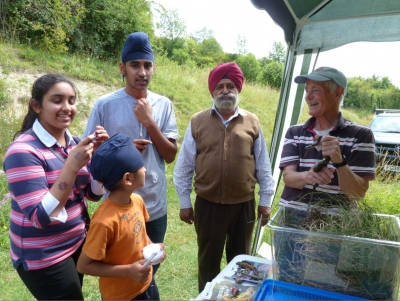 For more details on how to help with the CLARE project please contact
Sophie Hinton
CLARE Project Officer, Amphibian and Reptile Conservation
C/o: London Wildlife Trust, Skyline House, 200 Union Street, London SE1 0LX, switchboard: 020 7261 0447, email: This e-mail address is being protected from spambots. You need JavaScript enabled to view it , mobile: 07810 184 501
On 7th July 2009, HCT became Amphibian and Reptile Conservation, a new voice for conserving frogs, toads, newts, snakes and lizards.