ARG UK has been working on an online recording system for local ARG's and other interested parties to send amphibian and reptile sightings from around the UK.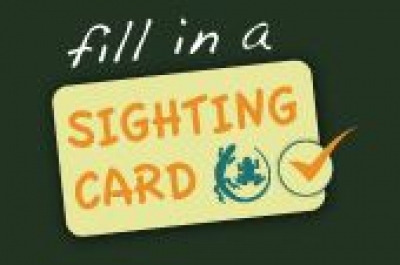 For some time the record pool page had a simple sightings card, online identification guides (RAUK), links to ispot and Amphibian & Reptile Conservation's excellent iPhone/iPad application HerptileId.
ARG UK at the beginning of the year encoded the Make the Adder Count Survey Form to the domain www.maketheaddercount.org. ARG UK hopes to support this project by providing this online reporting facility for adder counters across the UK. The project needs to monitor at least 100 sites per year to determine changes in status.
ARG UK have just finished the next system which is called the Survey Sheet. The survey sheet is designed for reporting sightings from multiple sites or information from a series of visits to single sites (an important part of surveying for both reptiles and amphibians).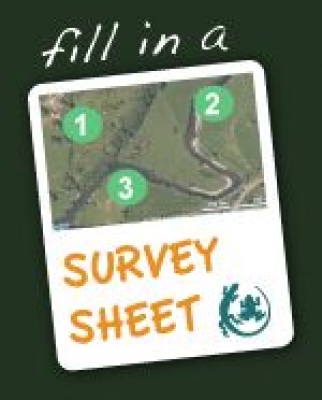 The Survey Sheet is also aimed at professional ecologists who collect lots of detailed information on amphibians and reptiles each year.
ARG UK hopes to encourage consultants to fulfil their obligations under their professional codes of conduct and in EPS licensing it is a legal requirement to send data such as newt survey, translocation and monitoring data to local record centres. Data collected through the record pool will be used for conservation purposes and will be sent through to local recorders and local record centres. If you would like to obtain data from within your area ARG UK would direct you to the local Record Centre/Recorder as the Record Pool does not carry out data searches. If you are a local recorder or record centre and would like to have submissions from the Record Pool then please contact us on This e-mail address is being protected from spambots. You need JavaScript enabled to view it for more information
ARG UK has been inspired by ARG's in Surrey & Kent over their online recording systems and they have been very helpful in designing and implementing the Record Pool. The Record Pool will be sending data to Surrey & Kent's databases. If you are an ARG and you also have a database which we could send data to please get in touch.
If you are an avid recorder of amphibians and reptiles then please do have a go at using the new Survey Sheet to report your data. If you spot an amphibian or reptile while out and about then please report it to the Record Pool as an ad hoc sighting in the Sighting Card. ARG UK hopes that people can report from the field directly by using smart phones. Sightings which are uploaded onto the iPhone/iPad application which is set to share with us will also be uploaded into the record pool.
Lets all get those records to where they can do the most good......