Adder and Reptile Habitat Management for Landowners and Land Managers
Thursday, 10 May 2018 09:00 – 16:00

Location:

Cleeve Hill Golf Club, Cleeve Hill, Cheltenham, England
A Training Day at Cleeve Hill Golf Club,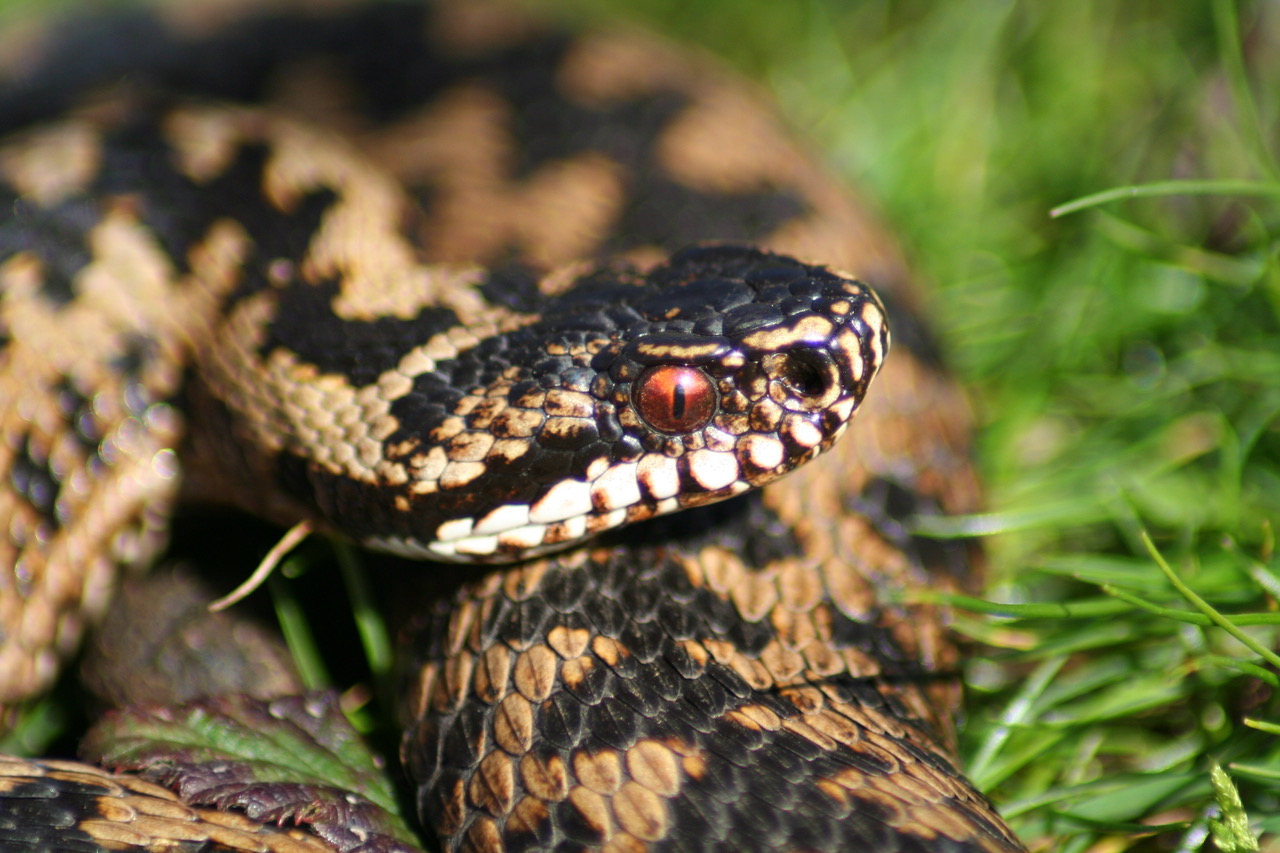 Cleeve Hill, Cheltenham GL52 3PW
9:30 am – 4:00 pm, Thursday 10th May, 2018
A specialist training day in reptile habitat management techniques for landowners and site managers, run by Nigel Hand of Central Ecology in conjunction with the Back from the Brink Cotswolds project, Amphibian and Reptile Groups of UK (ARG UK), and GlosARG.
The training will focus on adders, a declining species across many areas of the UK particularly in the Midlands and South west England. It will cover:
Adder ecology
'Reading the landscape' - identifying reptile habitats and key features for adders including hibernacula
Survey techniques, including radio telemetry
Understanding the challenges involved in managing adders and reptiles
Sympathetic habitat creation and management for reptiles
The programme will include indoor and outdoor teaching sessions, and will include a walk over Cleeve Common and golf course to survey for reptiles (please wear appropriate clothing). Refreshments and lunch will be provided.
The course will be led by Nigel Hand of Central Ecology, one of the UK's foremost adder experts, with over 20 years of experience working on reptile projects with major landowners including: the Wildlife Trusts, National Trust, Forestry Commission, Malvern Trust and many other conservation bodies.
The cost for the day will be just £10.00 including refreshments and lunch.
To find out more, or book your place please contact: Angela Julian, Coordinator, ARG UK ( This email address is being protected from spambots. You need JavaScript enabled to view it. ). Please note, places are limited, so book early to avoid disappointment.
The workshop is kindly supported by the Heritage Lottery Fund and The Clark Bradbury Charitable Trust.