ARG UK Autumn Seminar Series: District Level Licencing – a new approach to managing great crested newts in the planning system
Thursday, 15 Oct 2020 19:30 – 21:00
This event is online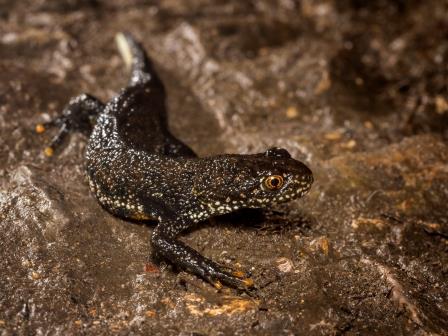 ARG UK Seminar Series: District Level Licencing – an exploration and evaluation of a new approach to managing great crested newts in the planning system. Presented by Jonathan Cranfield (Recording Officer, HIWARG and Director of Herpetologic Ltd), we will be learning more about what the new District Level Licensing system aims to achieve in terms of benefits to great crested newts and wildlife, as well as developers, and how this works in practice. We will be hearing from Mike Phillips (Kent Reptile and Amphibian Group, KRAG), Donna Popplewell (Bakerwell Consultants), Tilly Tillbrook (Director at Integrated Ecological Solutions Ltd) and Luke Gorman (Associate Director, Atkins Global). Presentations will be followed by a panel discussion with an opportunity for participants to ask questions or raise other points. (Images copyright Julian Smart and Angela Julian).
Please follow the link to register with Eventbrite
Please note this is an online event powered by Zoom. With thanks to The Garfield Weston Foundation, who have kindly sponsored our evening with District Level Licensing for the Great Crested Newt.