Herpetofauna Workers Meeting 2021
Saturday, 06 Feb 2021 10:00 – Sunday, 07 Feb 2021 15:30
This event is online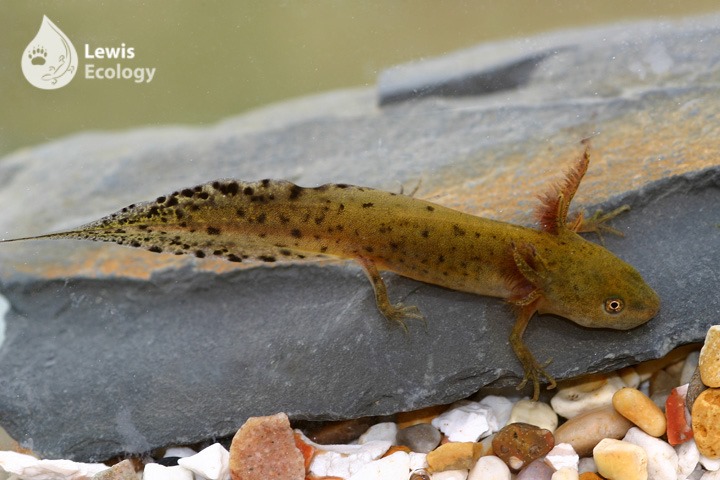 We are delighted to once again join with Amphibian and Reptile Conservation in opening the registration for the 2021 annual Herpetofauna Workers Meeting. With the constraints imposed by COVID-19 the event will be online this year, on 6th & 7th Feb, on the virtual platform Hopin. However, as in previous years there will be a fantastic range of presentations and workshops on all aspects of native amphibian and reptile conservation and there will still be plenty of opportunities to network and socialise with our first ever online Saturday evening quiz and other online meeting platforms.
pdf You can download the programme here. (620 KB)
As well as all the great stuff that ARC, South Midlands Newt Partnership and Freshwater Habitats Trust are doing to conserve great crested newts, adders; evaluate gully pot mortality and impact of climate change; and how to dig a wildlife pond, we'll also be hearing an update from our own Dragon's in the Hills project officer, Josh Twining on our ground breaking National Lottery funded project in Northern Ireland with the Herpetological Society of Ireland and Newry, Mourne and Down District Council. There are also fabulous presentations from ARG UK Trustee John Baker on amphibian and reptile road mortality, Carl Sayer (UCL) on Norfolk ghost ponds, Rémon Ter Harmsel from our friends at RAVON will be speaking about their programme to reverse declines in the common lizard, Xavier Mestdagh (Luxembourg Institute of Science and Technology) on underwater camera traps, Bronwen Hunter (University of Sussex) on the impact of development mitigation on housing developments, slow-worm research from internationally acclaimed DICE at The University of Kent and two great workshops on evidence-based conservation from Silviu Petrovan, Froglife Trustee and Harriet Downey both of University of Cambridge, and HIWARG's own Jon Cranfield and ARG UK Trustee Chris Cathrine who will unravel the practicalities of District Level Licencing for great crested newts in the planning system with the help of Luke Gorman (Atkins) and Tilly Tillbrook (IES).
Now running for over 30 years, this popular annual two-day event occupies the centre stage of the herpetological calendar. The meeting attracts a diverse audience representing: conservation organisations, ecological consultants, statutory bodies, land managers, academic institutions and students, and enthusiastic volunteers. All are welcome! (Image Great Crested Newt larva copyright Brett Lewis)
To find out more how this will work you can watch a special HWM taster video
We would like the conference to be accessible to as many people as possible including those that would not usually be able to attend in person. As such we have set the concessionary delegate fee at £35 for ARC Friends, ARG members and students and £75 for non-members for attendance over the full weekend.
As ever, this event is sure to be popular, so book now to secure your place - and remember bookings close on 3rd February 2021.