South West ARGs Regional Meeting
Saturday, 06 Nov 2021 10:00 – 16:00
This event is online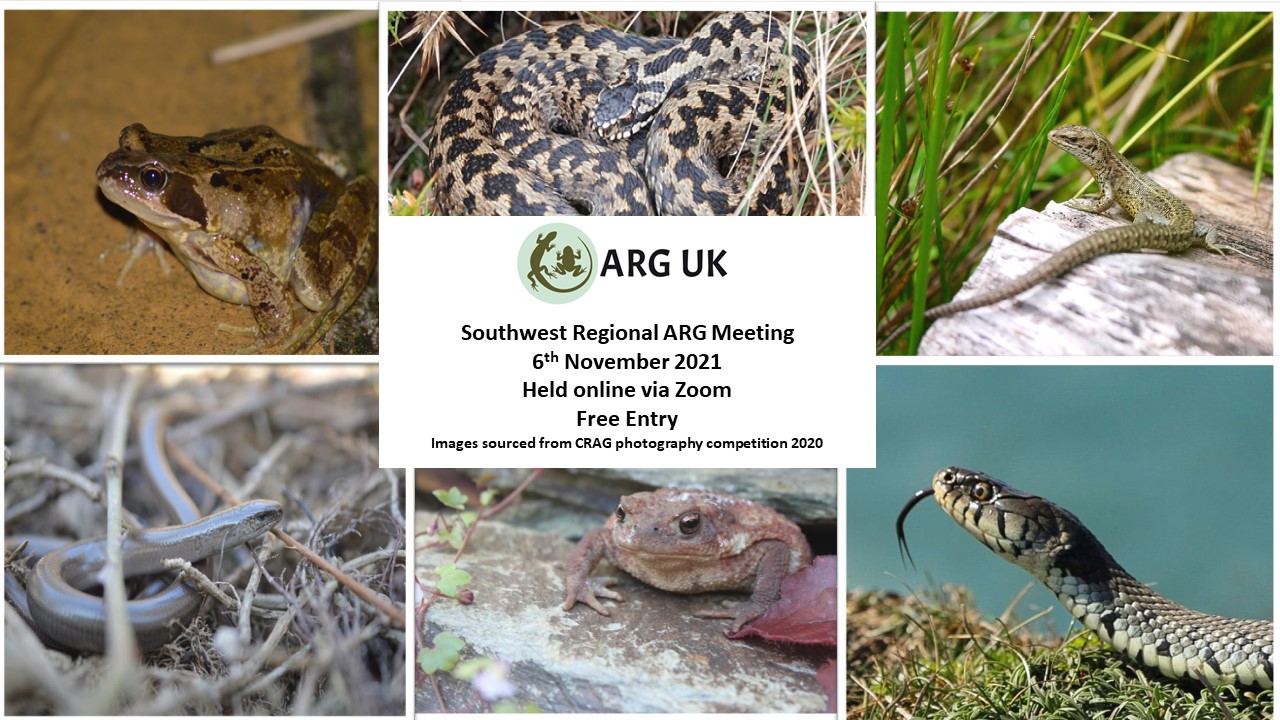 We are delighted to present the South West ARGs regional meeting for 2021 on Saturday November 6th. This online meeting will provide an opportunity for volunteers, NGOs, academic researchers and statutory agencies to network and catch up on the latest news and research findings from reptile and amphibian conservation projects from right across the region. The one day meeting will feature a series of presentations from the SW ARG groups in the morning, with an interactive workshop 'Creating grass snake nesting heaps' from Pete Gillatt (DARN/Hampshire and Isle of Wight ARG - HIWARG), and then themed presentations in the afternoon including a look at how best to harness social media. We will be hearing from a number of our ARGs around the region including: Avon (ARAG), Cornwall (CRAG), Devon (DRAG), Dorset (DARN), Somerset (RAGS), and Wiltshire (WARG).
image (221 KB) image To find out more you can download the programme here: (164 KB)
So, why not book your free ticket through Eventbrite- and join us all on 6th November for a great day sharing news and views, and celebrating herpetofauna conservation in the South West.
Photo: Amphibians and reptiles of the SW by Ethan Henderson
Our Zoom meeting is generously supported by NHBS and The Garfield Weston Foundation