Herpetofauna Workers Meeting 2024
Saturday, 03 Feb 2024 09:00 – Sunday, 04 Feb 2024 16:30

Location:

Solent Hotel & Spa, Rookery Avenue, Whiteley, England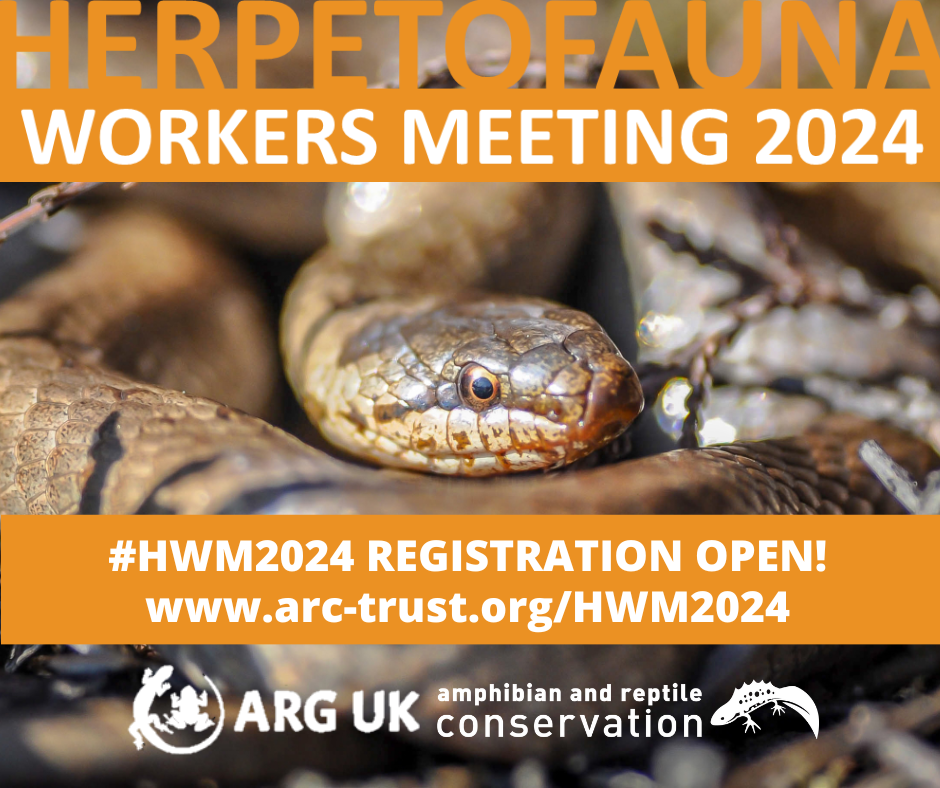 Run in partnership by Amphibian and Reptile Conservation (ARC) and Amphibian and Reptile Groups of the UK (ARG-UK) the Herpetofauna Workers' Meeting is the foremost gathering for those involved in UK amphibian and reptile conservation.
This years 'in person' conference will take place on the 3 & 4 February 2024 at Solent Hotel & Spa, near Fareham in Hampshire. We have a broad range of speakers from across the UK and abroad covering a variety of herpetofauna conservation topics, and guest star appearances thrown in! The Gala Dinner is back by popular demand on Saturday night featuring our 'Have I Got New(t)s for You!' quiz and as always there will be plenty of opportunities to network.
The meeting attracts a diverse audience representing: conservation organisations, ecological consultants, statutory bodies, land managers, academic institutions and students, and enthusiastic volunteers. Ticket prices are kept as low as possible and as always we offer a concessionary rate for ARG members, ARC members and students.

pdf You can download the provisional programme and workshop abstracts here: (822 KB)
To book your place at the conference go to
To register for the meeting please visit the Eventbrite page
PLEASE NOTE REGISTRATION CLOSES AT MIDNIGHT ON THURSDAY 21ST DECEMBER 2023