| | | |
| --- | --- | --- |
| Upcoming events - South West Region Amphibian and Reptile Groups Conference on 14th November 2015 | | |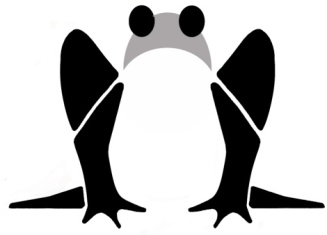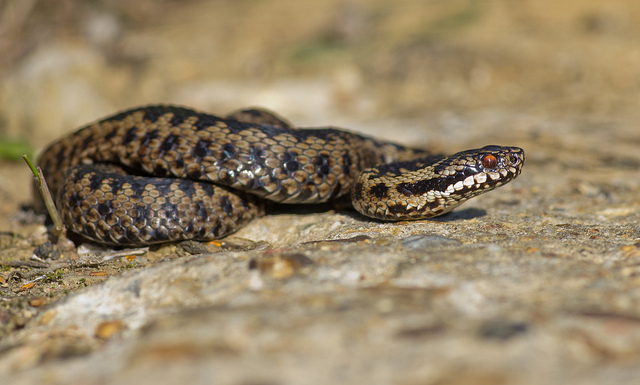 Advance notice of:
THE SOUTH WEST REGION AMPHIBIAN AND REPTILE GROUPS' CONFERENCE
Saturday 14th November 2015,
Draycott Memorial Hall, Latches Lane, Draycott, Somerset, BS27 3UE
A stellar line up of speakers including: Darryn Nash (DICE. University of Kent), Inga Zeisset (University of Brighton), Trevor Beebee (Reptile and Amphibian Group for Somerset), Jim Foster (Amphibian and Reptile Conservation), Chris Gleed Owen (CGO Ecology), Chris Durrant (Queen Mary's University of London), Stewart Edwards (Students Invasive Non-Native Group), Francesca Dunn (Regional Officer for Southern England. Freshwater Habitats Trust), and Peter Richardson (Biodiversity and Fisheries Programme Manager, Marine Conservation Society) who will be speaking about topics as diverse as: reptile mitigation, adder genetics, water frogs, alpine newts, smooth snake and sand lizard introductions, and the new Mendip Ponds Project. An undoubted highlight will be a presentation on our largest 'native' herp - and we will be hearing more about marine turtles in the UK from Peter Richardson, the leading expert at the Marine Conservation Society.
With such an amazing programme we are expecting this event to be extremely popular, so book your place now for only £20.00, by filling in the attached form -
SW ARG Regional Meeting 14 November 2015, and emailing it to the RAGS treasurer, Peter Goldie.
(adder image copyright Neil Phillips)
| | | |
| --- | --- | --- |
| Highlights of the First Joint Herpetological Scientific Meeting in Dublin | | |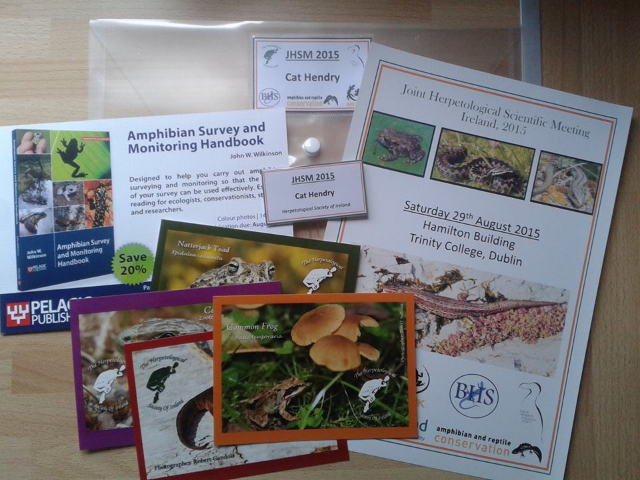 The first ever Joint Herpetological Scientific Meeting, held at Trinity College, Dublin on Saturday August 29, in 2015 was a great success for all, with some new and many familiar faces, making their way to Dublin to attend a varied series of talks and meet with our Irish counterparts. There were some fantastic talks and posters presenting a variety of research, conservation projects and broader points of view ranging from the travails of the common lizards on a local UNESCO reserve just outside of Dublin, to the importance of land owner engagement in protecting Ireland's natterjack toads. All of the speakers did a great job in engaging and enthusing their audience with their chosen presentation subject.
The social occassions were also high-points of the meeting, as anyone who came along to Doyle's Bar can attest!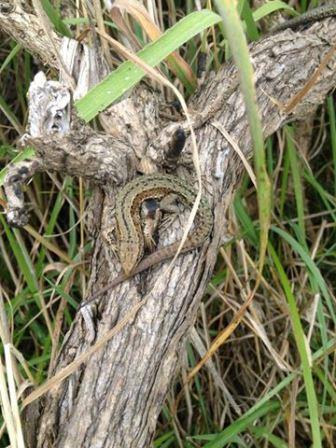 Although most people had to travel back home soon after the meeting a small number of people stayed through the Sunday, and we had two groups of people go out and see what more Ireland has to offer herpetologically. One group went for a walk along the beautiful cliff walks on Howth Head, encountering about 20 common lizards and a couple of young frogs out and about on the headland. The other group journeyed down to the National Reptile Zoo in Kilkenny, meeting the owner (James Hennessy) who put on a great tour for them in and around the exhibits.
Finally, the raffle was also a huge success, raising €213 towards next year's H.S.I Student Grant Scheme (details of which will be announced soon).
| | | |
| --- | --- | --- |
| Fun stuff for kids (and their parents and teachers) | | |
Kids Stuff - stickers and sheets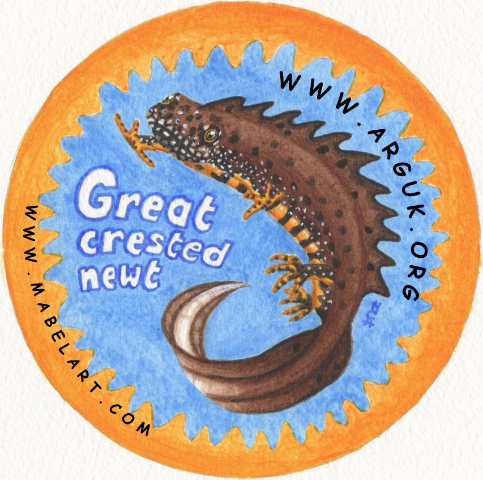 ARGUK is delighted to partner with the artist Mabel Harris (www.mabelart.com) to create a vibrant new range of stickers and character sheets for our budding young herpetologists. These are perfect for events and other herp-themed activities.
Following on from the generous support for our education work by Natural England we are able to make sheets of 24 x 40mm
circular paper stickers available for purchase at a substantial discount at a price of only £2.50 (including first class postage and packaging) for a set of 5 sticker sheets each with a different design including: adder, grass snake, slow-worm, sand lizard (Northern Dune Race), and great crested newt. Additional sheets can be purchased for an extra 50p each. For more information about these or to buy a sticker set please contact us directly on This e-mail address is being protected from spambots. You need JavaScript enabled to view it .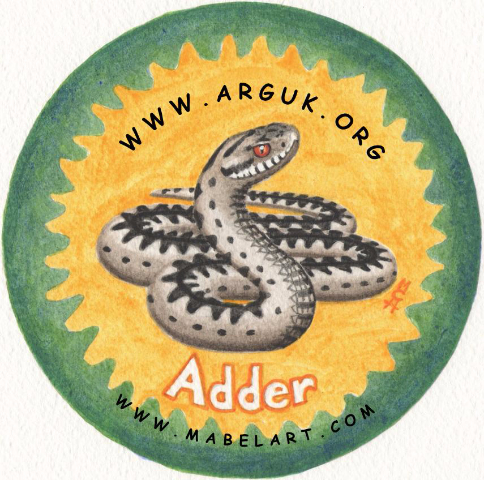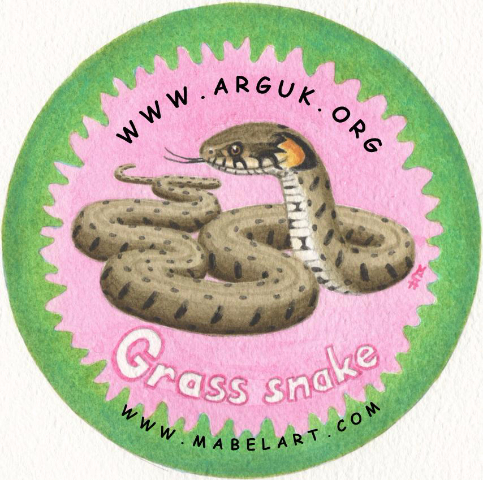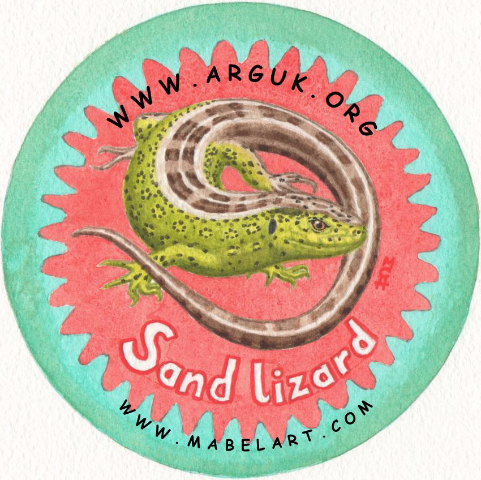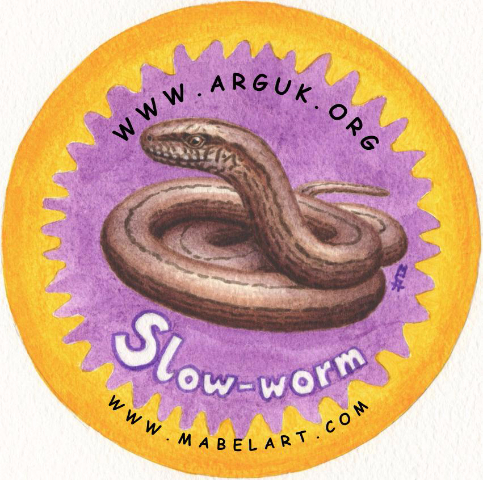 And our character sheets can be downloaded here:
Gallery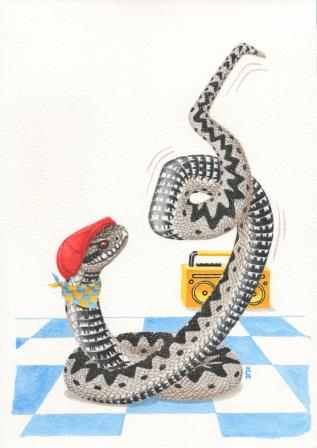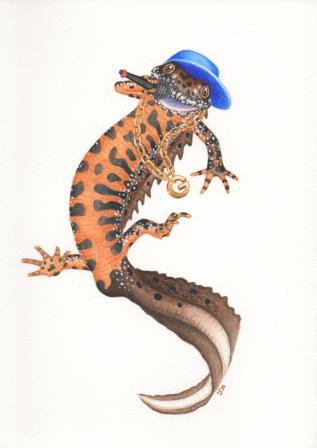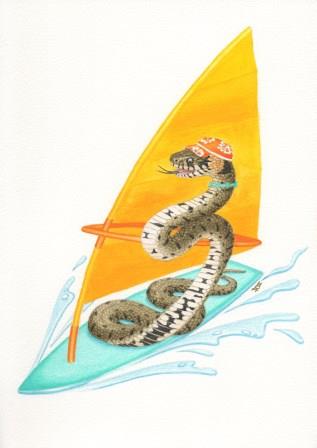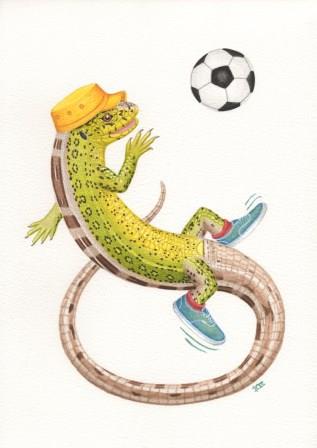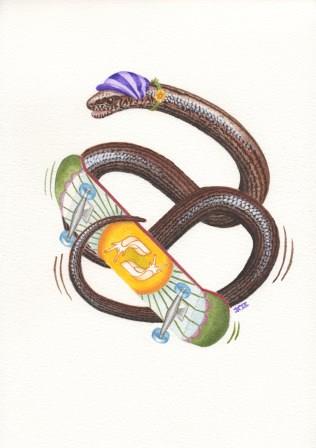 'What's That Snake' and the 'Pond Pack' - KS1 & KS2 resources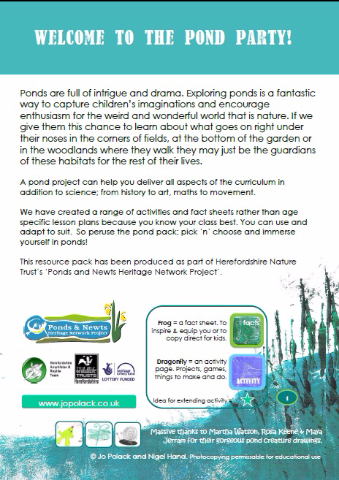 We are delighted to be able to bring you two unique resource packs developed especially for kids (at KS1 and KS2) by those clever folk at Herefordshire Amphibian and Reptile Team (HART) and the Herefordshire Nature Trust, with loads of fun activities, ideas and stories, to help you find out more about our very special native reptiles.
For reptiles we have 'What's the Snak'e, and for those of you with a pond at school or home, or even in your local park, a special 'Pond Pack'. Both packs have with lots of amazing ideas and activities for primary schools or kids at home.
Please download and use Whats That Snake? and the The Pond Pack at home or for your school, and let us know how you get on.
Have fun!!
Finding out more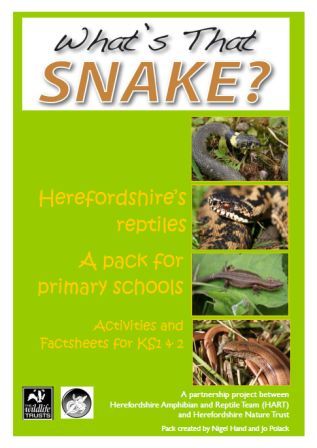 And for those of you who are out and about why not download our
Amphibian ID guide
and
Reptile ID Guide
to take with you, they will tell you everything you need to know about our native species - if its a frog or newt in your garden pond, or a lizard basking on a wall.
'What's That Snake' and the 'Pond Pack' are part of the ponds and newts heritage netwrok project generously supported by those nice people at the Heritage Lottery Fund, Malvern Hills AONB, Wye Valley AONB and the Wildlife Trusts.