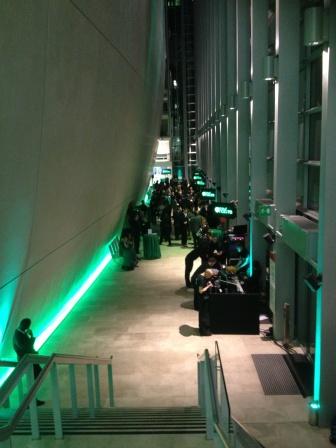 Its been a big week for wildlife conservation in the UK, and its overseas territories, with the launch of the 'State of Nature' report at the Natural History Museum on Wednesday 22 May.
For the first time ever a coalition of 25 of the foremost wildlife conservation organisations in the UK have come together to undertake a health check of nature, using the latest data available across the taxa from birds to bugs, and from our smallest liverwort to our oldest mollusc, the quahog clam, that was quietly getting on with its life during the reign of our first Queen Elizabeth, but after 100s of years of peaceful co-existence is now threatened by ocean floor dredging.
There were representatives for our plants, butterflies, bryophytes, fungi, lichens, bees, mammals, and of course our own amphibians and reptiles. Introduced by the wonderful Sir David Attenborough, who set out the stark reality of the conservation status of many of our native species, we heard from a number of speakers including the Minister for Natural Environment and Fisheries, Richard Benyon, who reassured us that the UK government has not forgotten the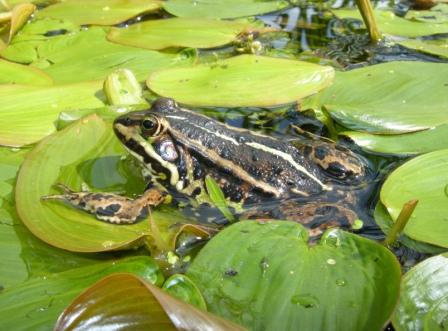 importance of conservation, and rounded up in stirring style by the Chief Executive of Plant Life, Victoria Chester, who reminded us all that there is much to do, but that she would be Princess Leia to the Honourable Minister's, Han Solo, should he wish to come on board this particular starship.
Then followed an opportunity to find out more about the range of exciting wildlife projects going on in the UK and its overseas territories, including our own successes with a presentation from Jim Foster, Conservation Director of ARC on the pool frog re-introduction programme (Pool Frog - right).
Spotlight on Scotland
All is not quiet north of the border either, and this week we are delighted to welcome Peter Minting, who has joined ARC as their new Scottish Project Officer, and is based with Chris Cathrine at the Caledonian Conservation offices in Hamilton, South Lanarkshire (www.caledonianconservation.co.uk).
Funded by Scottish Natural Heritage this three-year project is aimed at helping to achieve sustainability in Scotland through helping people engage with their environment, encouraging a sense of ownership and responsibility, and providing opportunities for people to engage with amphibians and reptiles as part of the shared natural heritage of Scotland.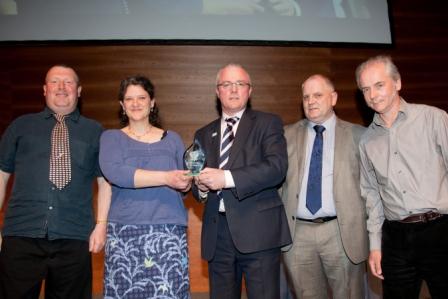 We also have some exciting news from Daniele Muir, co founder of the recently formed Tayside ARG. Daniele has won a prestigious 'Securing the Future' gold award from Perth and Kinross Council for her groundbreaking work on amphibians in road drains, which she presented at the Herp Workers Meeting, in January, in Edinburgh.
Quoting from the Permanent Secretary's blog on the Scottish Government intranet!
"I was over in Perth last Tuesday evening at the Council's annual staff awards, held in their stunning theatre. It was a joyous occasion, taken as a chance to celebrate team successes across the range of the Council's work...There were a host of great entries and awards, but my heart went out to the Amphibians in Drains project. This looks to prevent literally thousands of toads, frogs and similar creatures meeting a sticky end each year by the roadside. Apparently, they fall through the ribs of the drain covers in pretty large numbers and are then unable to clamber out. The solution lies in a small walkway. Engineers have designed a kerb-stone with a rebated edge wide enough to enable these little mites to skirt the drain in single file. Primary school children are evaluating its success with encouraging results. Isn't that great?"
(Photo of Daniele Muir and local councillors, engineers and countryside managers from Perth and Kinross Council from the STFA awards).