ARG UK promotes the conservation of native amphibians, reptiles and their natural environment in the UK by supporting the development of a network of independent volunteer amphibian and reptile groups (ARGs) who undertake survey and monitoring, practical conservation tasks and public outreach and education.
Please help us to maintain this important grass roots conservation effort by supporting ARG UK. We are a small charity, and rely on generous support from trusts and individual supporters to continue to operate. Every penny that is given allows us to continue to undertake essential conservation tasks to safeguard the future of our native amphibians and reptiles.
Your donations will be used to:
Survey and monitor populations of amphibians and reptiles to assess their status in the UK
Undertake practical conservation tasks including: digging and restoring ponds, managing encroaching scrub, woodlands and other habitats, creating hibernacula and egg laying sites, creating wildlife gardens in schools and other public places
Provide education and outreach on amphibians and reptiles to: the general public, gardeners, schools and clubs, wildlife and other interest groups by attending public shows and events, running nature rambles, providing more specialist training, and delivering talks and workshops
Work closely with animal disease experts to identify and monitor critical amphibian and reptile diseases, including potentially deadly pathogens such as rana virus and chytrid.
Support ARG UK while you shop!

Shop with 3000 top retailers through the EasyFundraising website and donations will be sent to ARG UK without you having to pay more:
www.easyfundraising.org.uk/causes/arguk/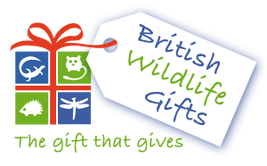 Shop at British Wildlife Gifts and you'll have the option to donate to ARG UK with every purchase. There is even a range of Reptile and Amphibian mugs and gifts:
www.britishwildlifegifts.co.uk/gifts-by-species/reptile-amphibian-gifts