ARGUK is delighted to partner with the artist Mabel Harris to create a vibrant new range of stickers, fun fact and colouring sheets for our budding young herpetologists. These are perfect for events and other herp-themed activities.
We are delighted to be able to offer a range of fun fact sheets - that provide lots of information about the biology and ecology of our native amphibians and reptiles in a more interesting way, suitable for kids of all ages, plus a range of black and white colouring sheets, that you can download.
You can download these sheets from our Educational Resources page.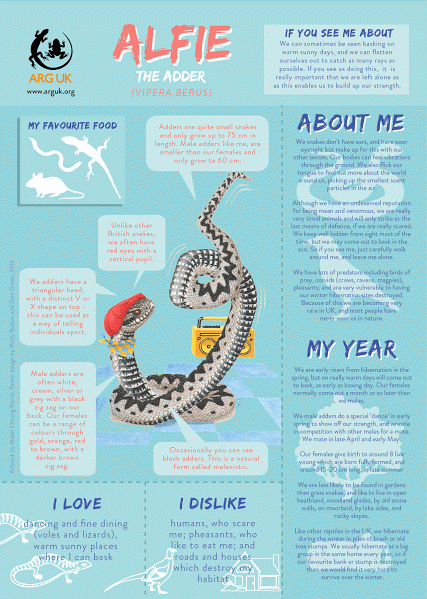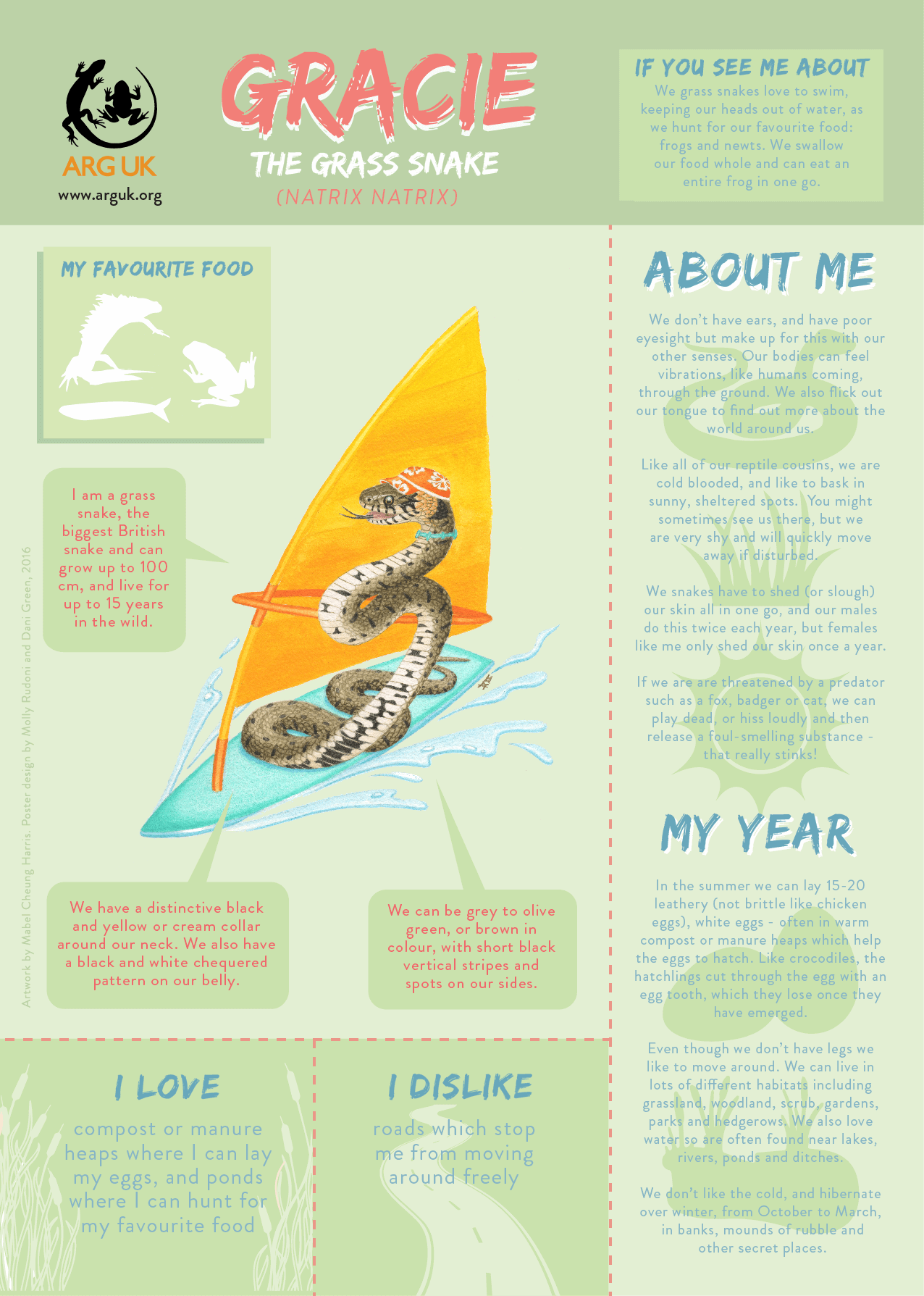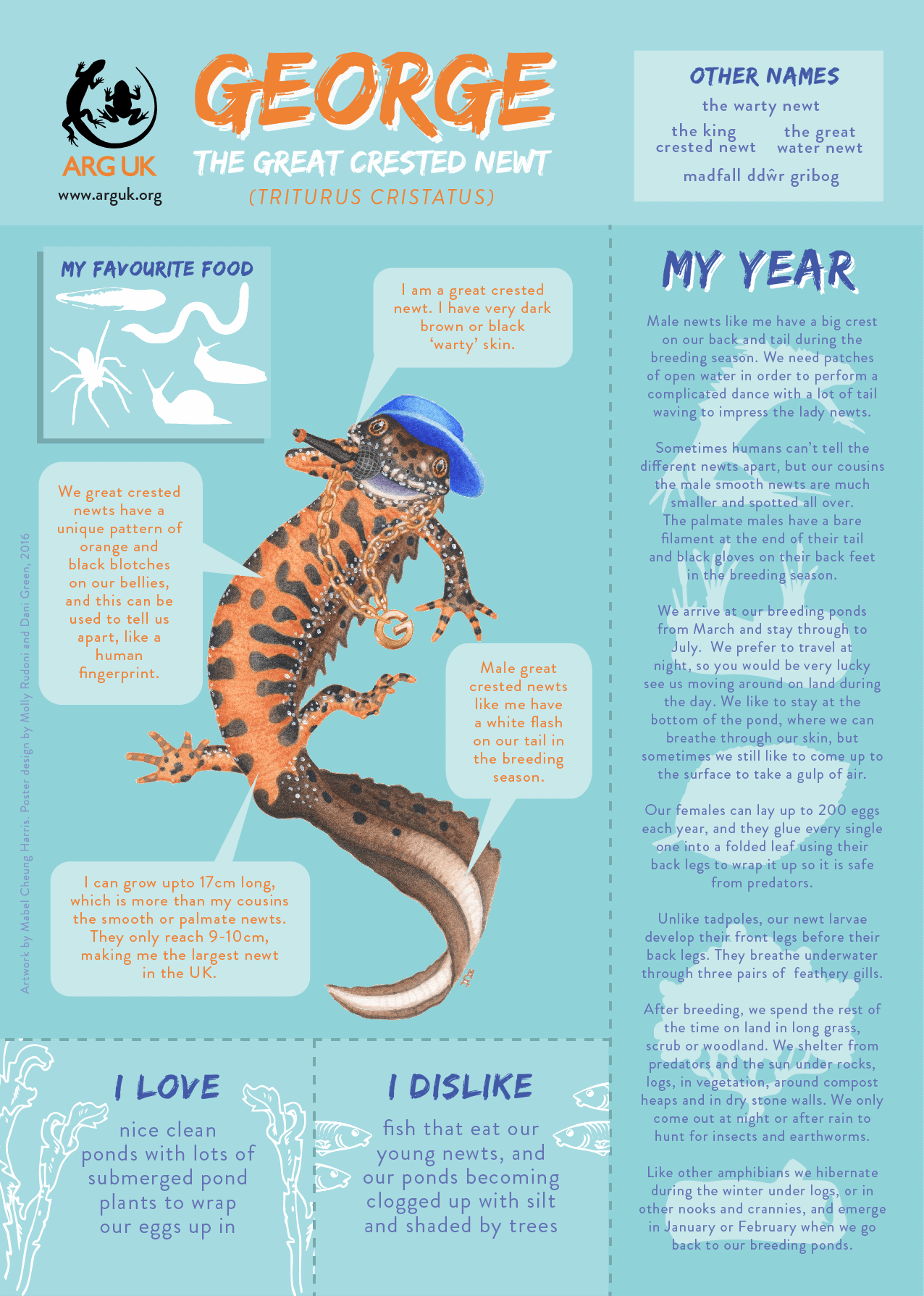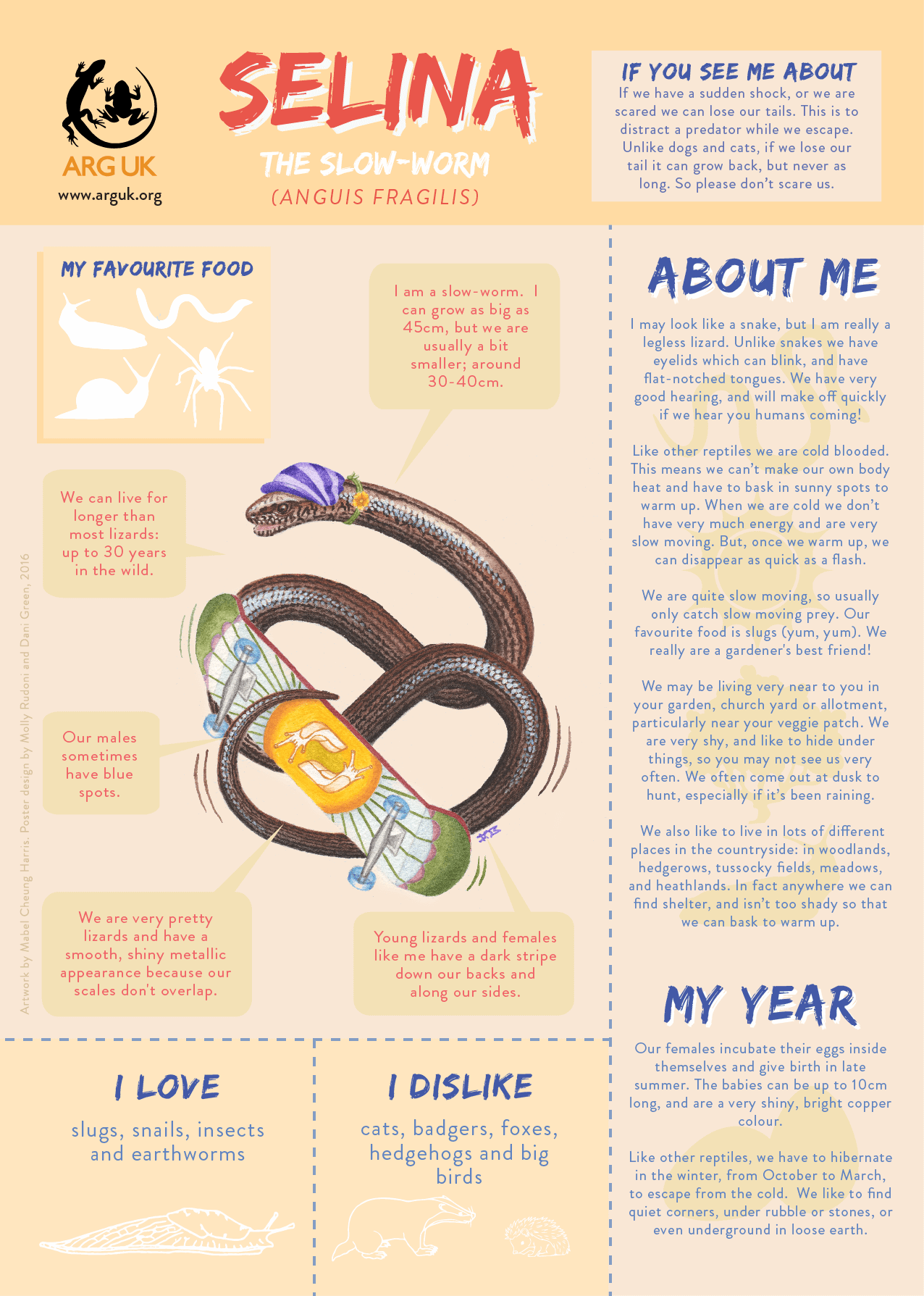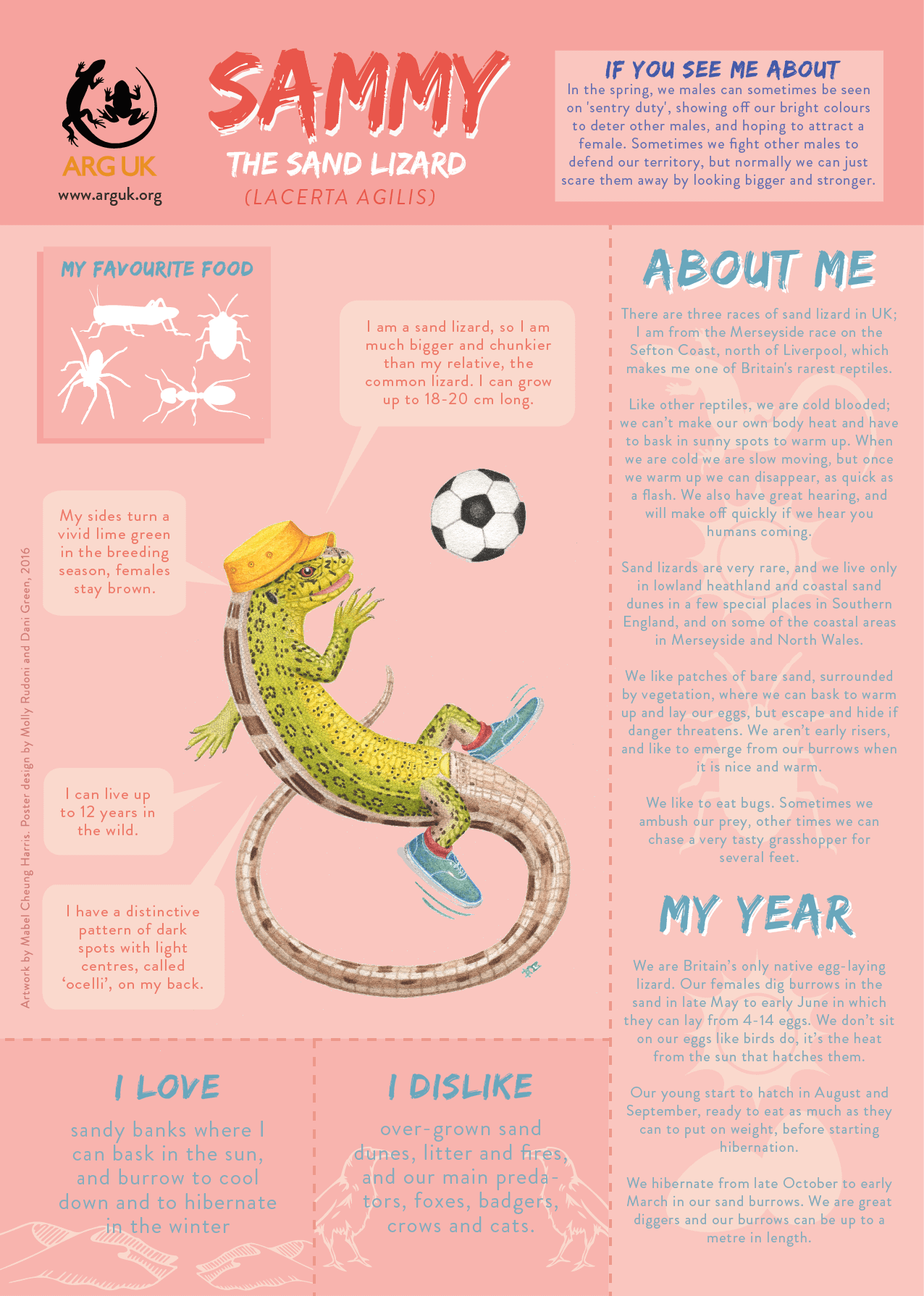 Following on from the generous support for our education work by Natural England we are still able to make sheets of 24 x 40mm circular paper stickers available for purchase at a substantial discount at a price of only £2.50 (including first class postage and packaging) for a set of 5 sticker sheets each with a different design including: adder, grass snake, slow-worm, sand lizard (Northern Dune Race), and great crested newt. Additional sheets can be purchased for an extra 50p each.
We can also offer high resolution printed copies of the fun fact sheets for £10.00 for a pack containing 10 copies of each of the five fact sheets (50 sheets in total).
For more information about these or to buy a sticker set please contact us directly on This email address is being protected from spambots. You need JavaScript enabled to view it..