Supported by The National Lottery Heritage Fund, Dragons in the Hills is a new project based in Northern Ireland which aims to conserve some of our priority wildlife species through community action. This is a partnership project with Newry, Mourne and Down District Council (NMDDC), Amphibian and Reptile Groups of the UK (ARG UK), The Herpetological Society of Ireland (HSI) and the Mourne Heritage Trust, which is being evaluated by the University of Central Lancashire. Our project officer is Ryan Montgomery (This email address is being protected from spambots. You need JavaScript enabled to view it.)
As we move into our third and final year on the funded project, we are expanding our outreach into the third of our NMDDC AONBs, the beautiful Strangford and Lecale, alongside the Mournes and Ring of Gullion.
Public outreach and training days,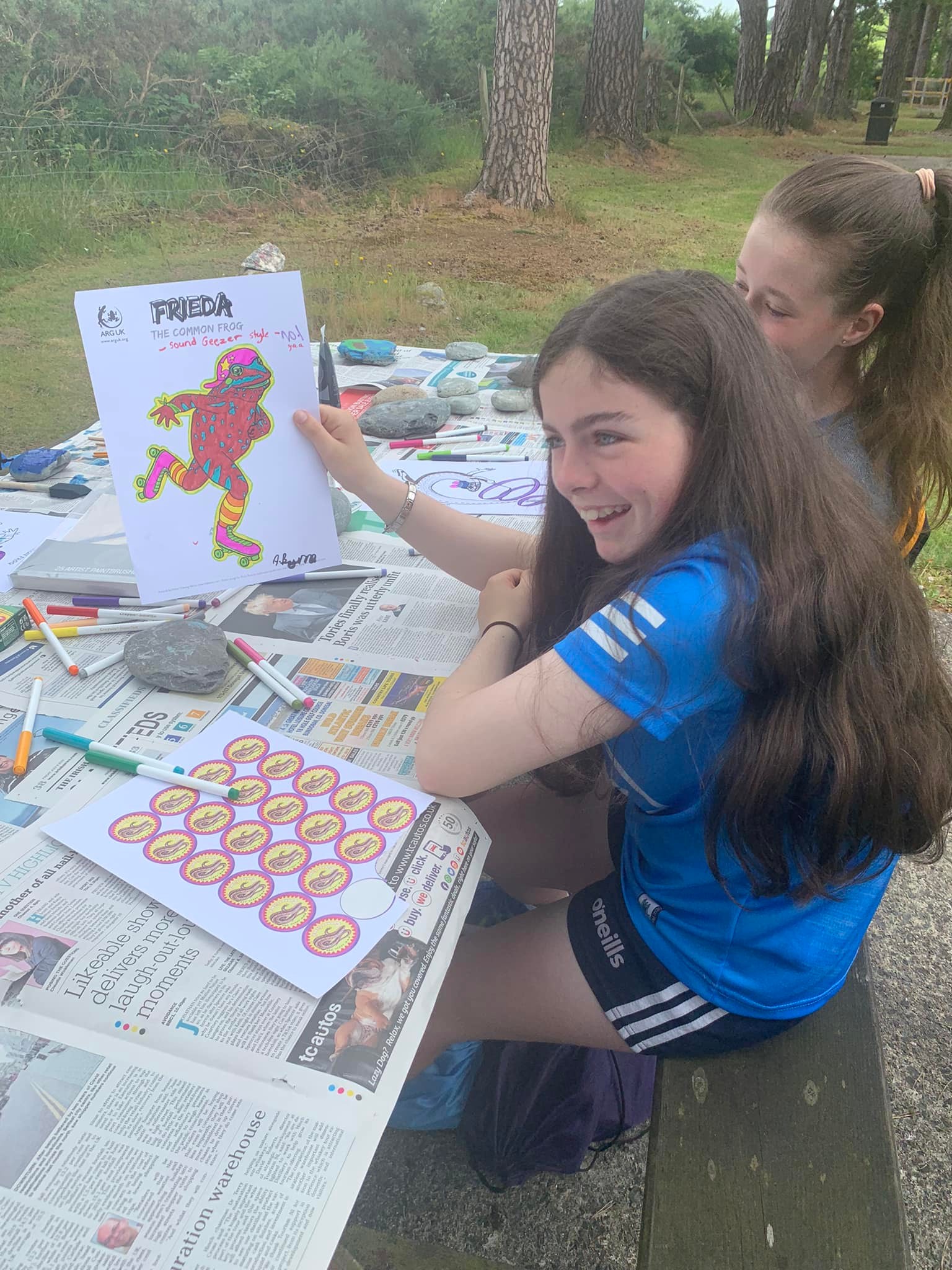 We will continue to run our public outreach and citizen science training days throughout the spring and summer of 2022 and are already planning outreach days in Silent Valley and a very special event on 11th June in the stunning grounds of Grey Abbey, a historic Cistercian monastery founded in 1193. As well as our usual amphibian and reptile inspired games, 'lizard trails' and scavenger hunts we were also be delighted to be joined by local crafts people who told us more about the abbey's physic garden and the uses of the medicinal herbs and natural dye techniques, the National Trust at Mount Stewart who brought some furry friends, and the Marine Biology laboratory from Queens University Belfast. On 8th and 29th July we also ran two events with communities at Leitrim Lodge Picnic Area near Hilltown, in the heart of the Mournes, and through our guided reptile walks were able to introduce families from the area to their local lizards.
We've had some lovely feed back from these events:
"What a fantastic morning at Leitrim Lodge with the experts looking for lizards. This gorgeous female is nestled in the heather as she awaits her young. Thanks guys"
Volunteer survey and training
In 2021 we set up 10 new survey transects in the Mournes in partnership with the Mourne Heritage Trust and Northern Ireland ARG volunteers. Small teams have been busy recording and data gathering and we are delighted to report over 175 new common lizard records in 2021.
In 2022 we are expanding our survey effort into some of the wilder parts of Strangford and Lecale and looking out for new spots to investigate including the historically under recorded Ards Peninsula. We are keen to support any volunteer effort, so if you would like to get involved do get in touch - and if you do spot one of Northern Ireland's smallest dragons remember to pop them onto www.recordpool.org.uk.
Schools' Outreach
We are continuing with our series of school classroom based presentations' with 8 local primary and secondary schools.
The first two talks in the series are on 'What is nature?' and 'Our place in nature?' and explore the different animal groups and diversity of life with specific detail on animals occurring in the local area. The three taxon groups covered are mammals, amphibians and reptiles. The final part is on 'Conservation: where, what, when', and discusses the importance of conservation and monitoring, and spotlights a few on-going projects in local area, with an emphasis on Dragons in the Hills.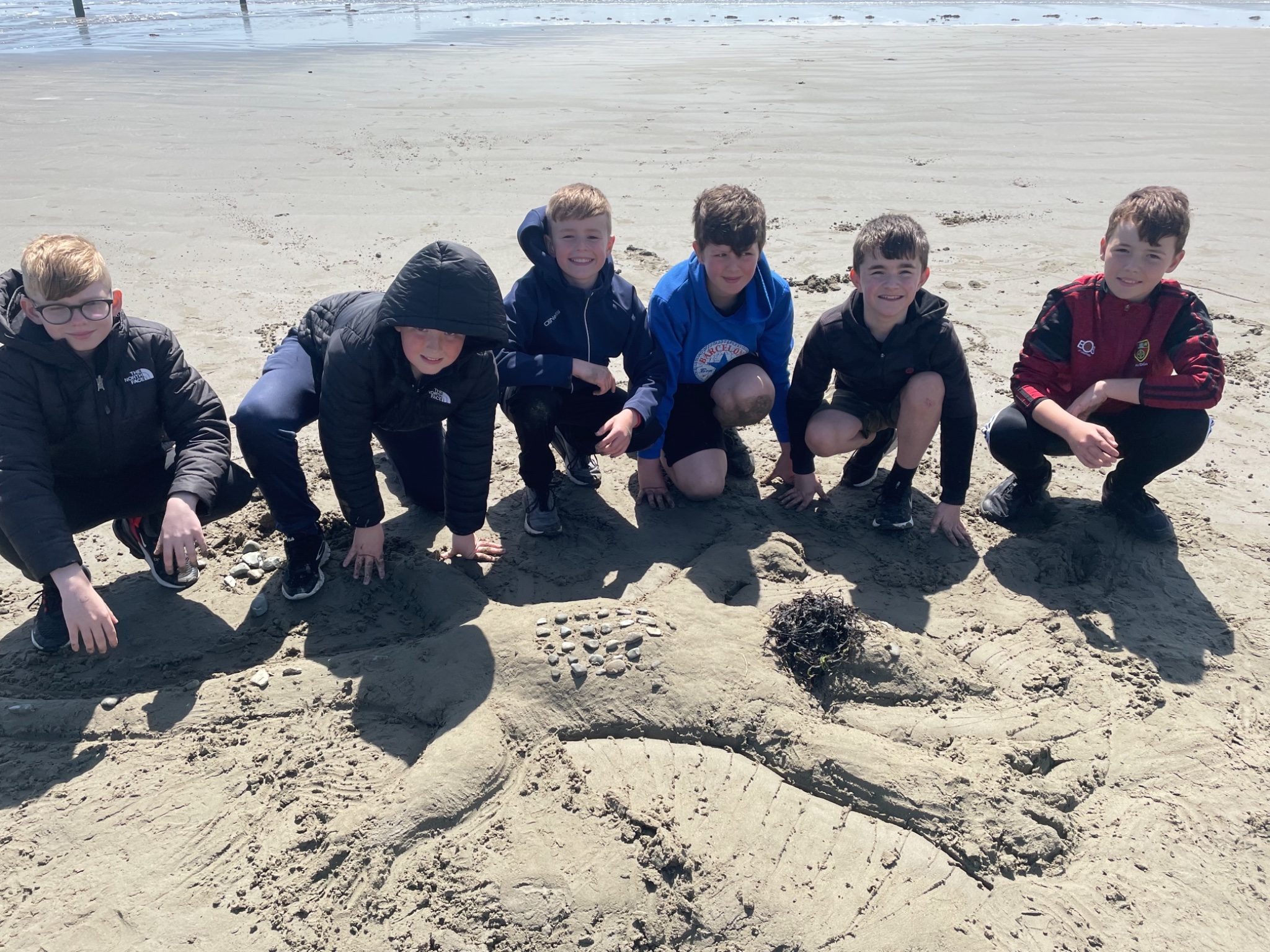 And the good news is that as well as face to face 'reptile days' - now that COVID-19 restrictions are relaxed we have also been able to take the children out to see the animals in the wild, as well as setting up tadpole tanks in their classrooms so that they can watch then transforming (or metamorphosing) into tiny froglets. During spring and summer of 2022 we've been able to run a total of 6 schools' field visits to the National Trust at Mount Stewart, Murlough beach NNR, and Tyrella beach so that the children were able to have first hand experience of lizard spotting and then make their own 'sand castle' lizard! Huge thanks to all staff and volunteers who supported this as well as the land managers for facilitating.
One again we were delighted by the wonderful feedback from the schools who were involved in the programme
"To conclude our 'Dragons in the Hills' project P6/7 met Ryan at Mount Stewart to go on a minibeast hunt and take part in pond dipping. We had a fantastic day in such beautiful surroundings and had many interesting finds!
Huge thanks to Ryan for co-ordinating such a brilliant first hand experience for the children throughout the project
"
"The P6 and P7 children enjoyed a fabulous day in Tyrella Beach for their Field Trip with Ryan from Dragon in the Hills. The children walked in search of Lizards and created sand sculptures. We were so blessed with the beautiful weather and to spend it in our local surroundings."
Working with Land Managers and Habitat Creation
A key part of the project is to work with volunteers and local land owners and managers to improve habitats for our little dragons - by creating ponds, brash piles for shelter and hibernation spots, and more suitable habitat for our common lizards. We are delighted to have been able to partner with An Tobar CIC at Finnegan's Nursery Silverbridge, Bluebell Lane Glamping, National Trust Derrymore House, Red Branch Bushcraft to run a series of events including regular habitat tasks with community groups in NMDD. Thanks also to The John Muir Trust for additional support, to help us engage with groups with additional needs.
In 2022 we were also delighted to be able to partner with the Mourne Heritage Trust, NIEA and the National Trust at Mount Stewart. Ryan and Rob Gandola from the Herpetological Society of Ireland are pleased to be able to continue to train local rangers and volunteers to raise awareness of managing habitats for amphibians and reptiles.
Information and ID leaflets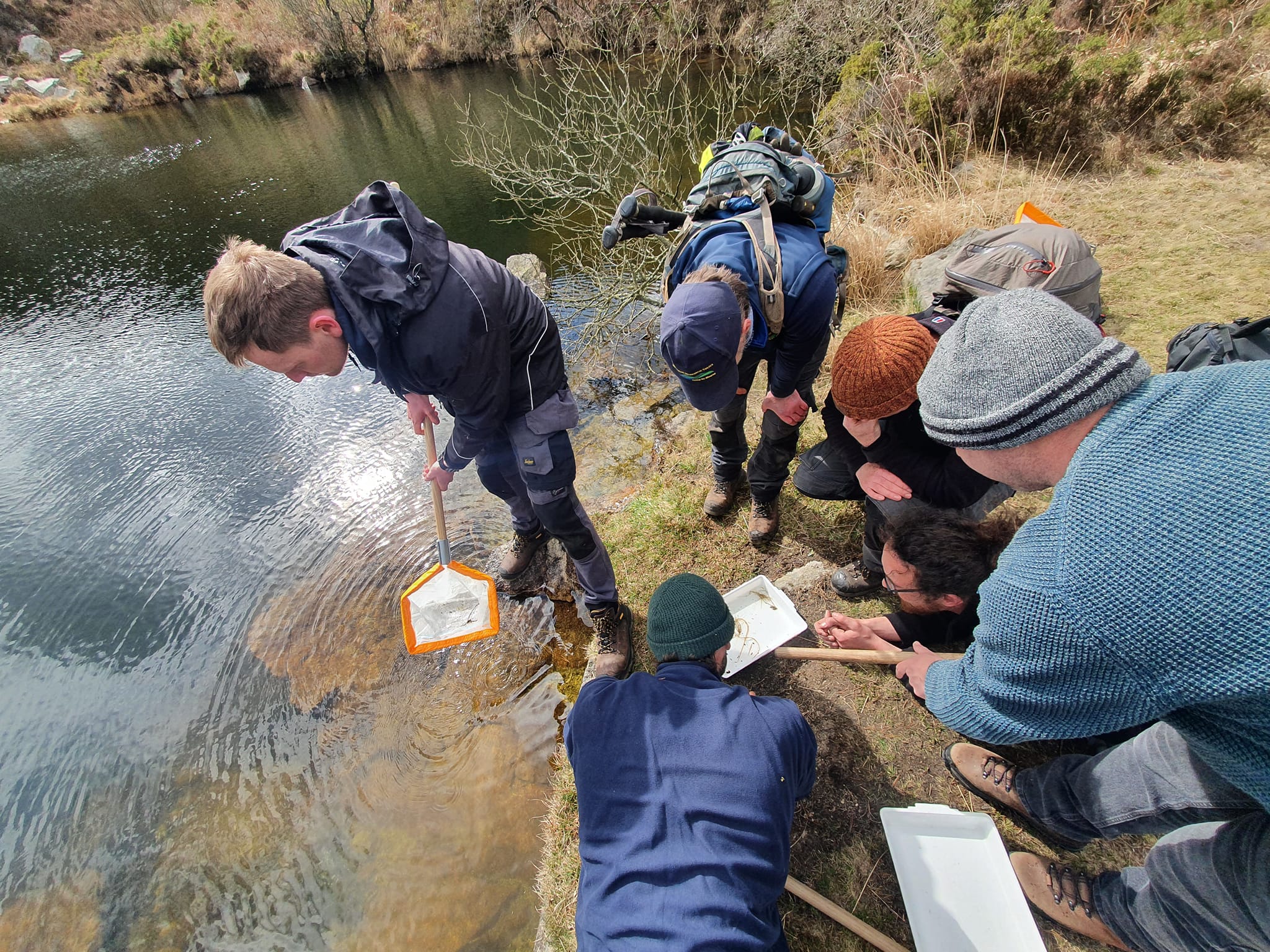 We have designed, produced and printed a brand new leaflet with more information about our native herpetofauna - the viviparous or common lizard, the common frog and smooth newt. Available in English and Irish language versions, these can be downloaded here. Printed versions are also available on request (email This email address is being protected from spambots. You need JavaScript enabled to view it.):

English language version 'Dragons in the Hills - the amphibian and reptiles of Northern Ireland'
Irish Language version 'Dragain sna Cnoic Amphaibiaigh agus reiptílí Thuaisceart Éireann'
With grateful thanks to Brett Lewis, Kevin Clarke, Gary McParland and John Baker for their fabulous photos, Ursula Mhic an tsaoir for her very kind translation of the Irish language version, and Dani Green for her innovative design. (Award ceremony photo copyright An Tobar).